MyUS Reviews 2022 – Is It Legit & Safe or a Scam?
This post contains affiliate links which means if you click on a link and purchase an item, we will receive an affiliate commission at no extra cost to you.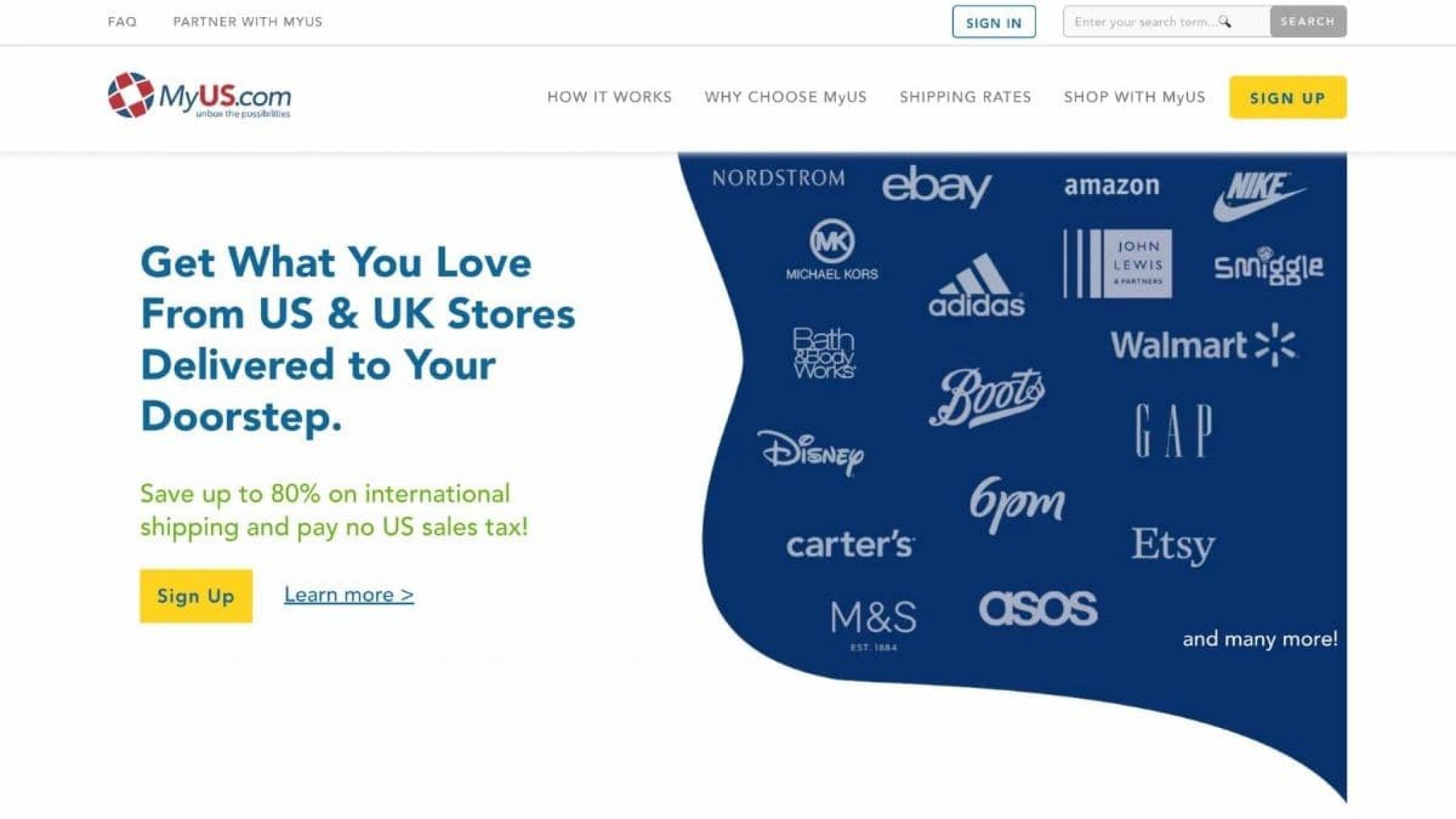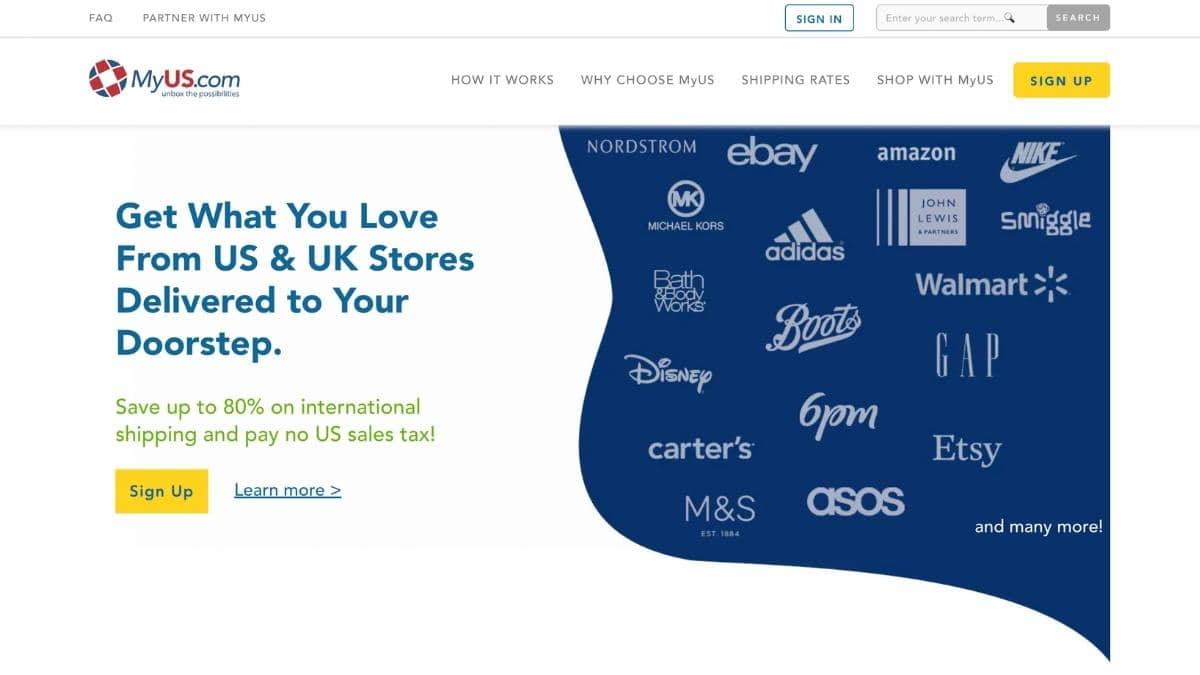 MyUS Reviews 2022 - Is It Legit & Safe or a Scam?
MyUS is a company that enables people to shop from US websites and get their item shipped worldwide.

It's one of the largest and oldest shipping forwarders in the United States and 100% safe to use. Their tax-free shipping warehouse is located in Florida and they have a great reputation for customer service, reliability, and great packaging.
PROS
Fast, reliable shipping
Great customer service
Ships to most countries globally
Free package consolidation and repackaging
CONS
If you need more than one package shipped then you must sign up for a plan with monthly fees
Only five days of free storage with the lowest level plan
Add your review
|
Read reviews and comments

MyUS
We recommend MyUS.com because it's the largest and most reliable shipping service.
My Experience Using MyUS
I live in a country where online shopping is still not very popular and shipping costs are sky-high, so I was really excited to find out about MyUS.com. It's a company that provides a U.S. address and ships packages internationally for a reasonable price, which makes it possible to shop from just about any store in the United States.
I'm a big fan of online shopping, so I was really excited to try out MyUS. I'd heard good things about the company, and I was curious to see how they worked.
I was really impressed with how easy the process was. I simply set up an account on MyUS.com, chose my shipping address in the US, and then went shopping on my favorite US websites. Whenever I made a purchase, I just had to use my MyUS address as the shipping address, and MyUS would take care of getting the package to me.
I was also not disappointed with the shipping speeds. I generally received my packages within a week or two, which is pretty good considering they were coming from the United States. And their customer service is excellent. They were always available to answer my questions and help me with anything I needed.
So far, my favorite item that I ordered and shipped through MyUS is the Rouge Artist Lipstick from MakeUpForEver. I used it on my wedding day, and it was perfect! I was also able to order a couple of different items from Amazon that weren't available in my home country but still had stocks in the US, so that has been super helpful.
MyUS can help you in many different ways.
If you're moving to a different country for college and need some dorm decorations but can't find the design you want locally, try shopping online and having MyUS ship it to you. If you live in a small town where the selection of cosmetics is limited, order from a US beauty store and have MyUS bring it to your doorstep.
And if you need a gift for someone who lives overseas, MyUS can help you get it there quickly and affordably.
No matter what you need, MyUS can help get it to you.
I remember one time, I wanted to buy a shirt from Abercrombie & Fitch but the specific product didn't ship to my country. Fortunately, MyUS was there and took care of getting the shirt to me.
I've bought a gift for someone using MyUS before, too. It was a Harry Potter wand from the Harry Potter Shop.
Actually, that was when I found out that MyUS helped you shop from UK-based shops. So if you're looking for something specific from the UK that you can't find in your own country, MyUS can help ship that to you as well. You might be surprised at what you can find.
My friend was so delighted with the gift and I was so happy that I could use the package forwarder to make her happy. She loved it so much, in fact, that I bought a wand of my own — Lord Voldemort's Wand. The number of times I've used that to cast Avada Kedavra on my little sister…
Anyway, I've been using MyUS for a few years now and have been really happy with the service. It's so easy to shop from the US (and even the UK!) and have your packages shipped to your home country. I've saved a lot of money on international shipping costs by using their service, and the process is very straightforward.
I'd definitely recommend MyUS to anyone who's looking for a reliable and cost-effective way to shop from the US and ship internationally.
What Is MyUS?
MyUS is the leading international shipping and package forwarding company in the United States. They're headquartered in Sarasota, Florida, and have been in business since 1997. They offer a suite of services that make it easy for you to shop from the US, ship to your country, and save on international shipping costs.
Sign up to get a MyUS shipping address and start shopping now.
MyUS Alternatives
If you're looking for alternatives to MyUS, you can check out the following companies:
MyUS FAQs
1. Is MyUS a Reputable Brand?
Yes, MyUS is a highly reputable brand and has been in business for over 20 years. They are known for their excellent customer service and have an A+ rating with the Better Business Bureau.
2. Is My Data Safe When Using MyUS's Website?
Yes, your data is safe when using MyUS's website. They use 256-bit SSL encryption which is the same level of security used by banks and other financial institutions. Read more about your privacy rights here.
3. How Long Does MyUS Take to Ship?
The time it takes for an order to be delivered to you can depend on many different things, including how long it takes for the order to arrive at MyUS and how long it takes for the store to ship the order.
Any delays in shipping from the store will also delay your MyUS order.
You can expect your order to take 1-2 business days to process after all items in your order arrive, not counting Sundays or holidays. Once your order leaves MyUS, it's estimated to reach you in 1 to 12 days, depending on the shipping method you selected at checkout. If you choose "Manage in My Suite" at checkout, your order will be sent to you based on the shipping schedule you've selected on MyUS.com
4. What Are MyUS's Shipping Costs?
This article from MyUS's blog provides information on shipping rates and how to use the calculator on their website. It also talks about the special shipping rates that they've negotiated with their couriers. Members typically pay lower rates than the general public, and Premium members pay a lower rate than Basic members.
You'll guidance on duties and taxes that may be applied by your local customs office, but they can't give a final shipping cost until the package is prepared for shipment.
Additional services like insurance, fragile stickers, or special handling may incur additional costs.
MyUS's international shipping calculator will help you determine the approximate price for shipping your products from the USA directly to your door.
5. Where Is MyUS Located?
MyUS is headquartered in Sarasota, Florida, USA. They have several warehouses across the United States, which allows them to offer faster shipping times and lower rates.
6. Where Does MyUS Ship From?
MyUS ships packages from its warehouses in California, Florida, Kentucky, Nevada, New Jersey, and Virginia.
7. What Is MyUS's Refund & Return Policy?
"We realize that on occasion you may receive the wrong item from an online store, it arrives damaged…or you simply change your mind. You can buy with confidence knowing we are here to help with product returns.
We will let you know if any of your purchases arrive at our facility damaged.
You can request detailed photos to be sure you received what you ordered.
If you need to return something, we will make sure your return is processed properly."
"Most retailers accept returns and will refund the full cost of the product, but not shipping costs. Every store is different, so be sure to check their return policy before you buy."
8. Does MyUS Have Good Customer Support? How Do I Reach Them?
MyUS has excellent customer support. You can reach them by phone, email, or chat. They also have a FAQ section on their website that covers common questions.

MyUS
We recommend MyUS.com because it's the largest and most reliable shipping service.