This post contains affiliate links which means if you click on a link and purchase an item, we will receive an affiliate commission at no extra cost to you.
BillCutterz Review: Legit, Reliable or a Scam?
BillCutterz is a bill negotiation service focused mainly on cable and cell phone bills but they can also negotiate other monthly bills. The company is based in Texas and was started in 2009. BillCutterz has a very positive online reputation across many review websites and on blogs across the internet. The only catch with BillCutterz is that its standard price is more expensive than that of its competitors like TrueBill. Our Recommendation: While BillCutterz is legit and is not a scam in any way, we recommend using TrueBill instead because they only charge 40% of first year savings instead of the 50% that BillCutterz charges. For large amounts of savings this percentage difference can really add up.
PROS
Negotiating lower rates on monthly bills is a proven method to save money
BillCutterz has been around for many years and has established itself as a trustworthy and reliable brand
They can negotiate almost any type of monthly bill
CONS
BillCutterz is more expensive than TrueBill for the same service
Add your review
|
Read reviews and comments
TrueBill
We recommend TrueBill because it provides the same service but is significantly cheaper.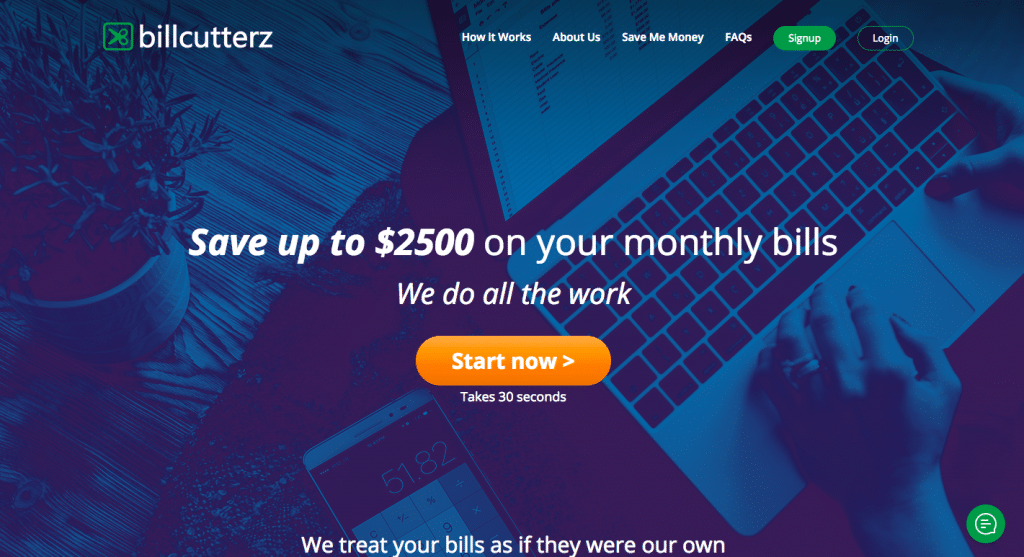 About BillCutterz:
"Our mission is simple – to save you time and money. On average, our negotiators save our residential customers 25-35% on their monthly bills. Even better, we sit on hold with your service providers so you don't have to.
We have been negotiating bills and making sure that our customers always get the best rates possible since 2009. We do this all day, every day, so you know you'll get the best savings with BillCutterz."
What Bills Does BillCutterz Negotiate? Does BillCutterz Work?
BillCutterz negotiates cable, cell phone, satellite TV, home phone, internet, satellite radio and home security bills. They can handle Comcast, Charter, AT&T, DISH, Time Warner Cable (TWC), DIRECTV, Verizon, SiriusXM, ADT and lots of other companies.
About WebsiteReviews
If you're looking for the best online reviews for BillCutterz and similar websites, then you've come to the right place. We do comprehensive breakdowns of whether companies like BillCutterz are legit, trustworthy, reliable, or scams. Happy shopping!
TrueBill
We recommend TrueBill because it provides the same service but is significantly cheaper.