Jane.com Reviews 2023 – Is It Legit & Safe or a Scam?
This post contains affiliate links which means if you click on a link and purchase an item, we will receive an affiliate commission at no extra cost to you.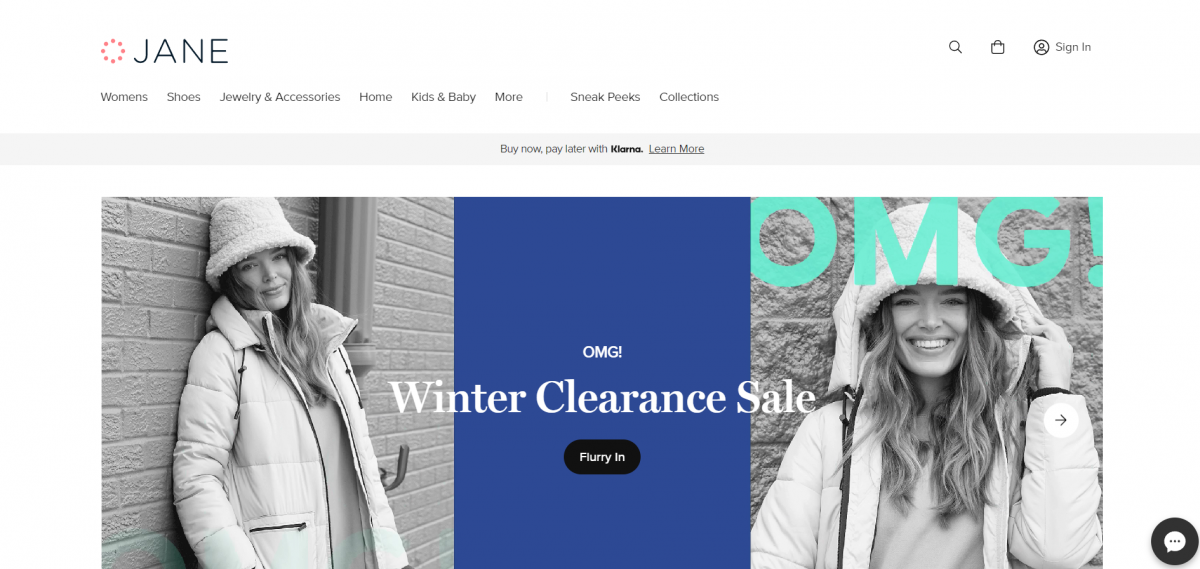 Jane.com Reviews 2022 - Is It Legit & Safe or a Scam?
Jane is a discount women's clothing store with great prices and selection. They focus on comfortable clothing for younger women and children. Jane is well known for great prices and fast service.

Jane focuses on discount clothes, so it's a great place to pick up inexpensive basics to round out your wardrobe. You won't find designer brands, but the clothes look nice and are well made.

Our Recommendation: Jane is a great place to pick up wardrobe basics. We have no problem recommending Jane for people who want high-quality clothes at low prices. Make sure to check the size guide and shipping times before you place your order!
Safety, Reliability, and Trust
8.5
PROS
The fashions have a modern, comfortable look that's great for wearing around the house.
Shipping is generally faster than at other discount fashion websites.
The prices and quality are great.
CONS
Most of their product categories are hit or miss.
They don't ship internationally.
Jane has multiple sellers who each have their own policies.
Add your review
|
Read reviews and comments
My Experience With Jane.com
Jane reminds me of a trip to my local boutique. It's a browsing experience, and you're never quite sure what you're going to find. Over 2000 sellers and 2.5 million customers have discovered Jane's unique experience and found something unique and special.
Most of the user experience is scrolling down rows of pictures, shopping, and looking at cute clothes. There's a search feature, but even with 2000 sellers, you're unlikely to find something specific that you're looking for. This is a cute little boutique, not Amazon.
It's a good place to pick up a ruffled sleeve dress or a loose cotton top. All of the clothing looks well put together but casual. It's modern but not flashy or edgy, and it's all cute and fun.
There are a lot of random things on Jane, like magnetic phone cable organizers. They're all really cool products, but since you can't predict what you'll find, it's not really worth searching for something. Outside of women's clothing, everything ends up being a random impulse purchase.
I like to look in a general category like "shoes" and scroll down, shopping and having fun. If I see something I like, I might buy it. With so many sellers, the inventory is always changing, and there are new shopping experiences all the time.
Jane specializes in women's clothes, and the fashions look perfect for a well-put-together run to the store. It's casual clothing done right. The clothes look good, feel good, and Jane prices them to fit a busy family's budget.
The target audience is young moms, and they put together shopping experiences for that market. I counted 12 different messy bun ball caps in the store today. On the other hand, I found one seller with changing pads and breast milk storage bags but no diapers. It's not really the kind of site that tries to have everything you might need in a single category.
The prices are similar to budget websites in China, but Jane is an American company with American sellers. That means you have great access to customer service, and the shipping times aren't too bad.
Since all of the sellers are independent, you miss out on some of the perks you'll find with other discount websites. There's a free shipping section on the website, but you can't place a big order and get all of your shipping for free.
If you end up having to return something, you'll send it back to the original seller and then contact Jane for a refund. Jane will also need confirmation from the seller that they received your item, so there's a process that you need to go through.
Deals run for 72 hours or until they sell out. The website's always changing, which can be a lot of fun. Jane delivers a recreational shopping experience, and it's meant to be fun. There's just a little bit of everything, and since it's hit or miss, it feels scattered like a fun scavenger hunt.
Jane is a legit website, and it does sell a lot of the same types of clothes that you might find on Amazon, but with a narrower, more focused selection. It's not hand-crafted like Etsy, but it's selected for a particular market. If that market fits you, you'll have a lot of fun shopping on Jane.
I like Jane, and I recommend it to my friends. I hope that you like it too. It's a unique website that does things a little differently than the other, bigger websites. Jane is a lot of fun, and it's found a legion of fans.
What Is Jane?
Jane is a curated marketplace with more than 2,000 shops plus big brands and designer names. They offer daily deals and an exciting point of view to inspire you and your family to live a stylish life.
Jane specializes in women's fashion, but they have some children's clothes and home decor items. They're based out of Lehi, UT, and deliver in the USA and sometimes Canada.
Jane Alternatives
If you're looking for alternatives to Jane, you can check out Shein, Glik's, and Light in the Box.
You can check out our reviews for those websites here:
Jane FAQs
1. Is Jane a Reputable Brand?
Jane is a reputable website. Keep in mind they work with thousands of sellers. Some sellers will be better than others.
2. Is My Data Safe When Using Jane's Website?
Yes, Jane uses good data handling procedures and encryption.
3. How Long Does Jane Take to Ship?
Jane works with a network of 2000 sellers. Sellers ship most items within two days, but each seller may have different response times.
4. What Are Jane's Shipping Costs?
Shipping costs are calculated at checkout.
5. Where Is Jane Located?
Jane is located in Lehi, UT, in the USA.
6. Where Does Jane Ship From?
Jane works with 2000 different sellers. Each seller will ship from a different address.
7. Are Jane Sizes Accurate?
Jane uses standard North American sizing.
8. What Is Jane's Refund & Return Policy?
According to the website, you'll have 14 days to start the return process from when you receive your order. Items must be returned within 21 calendar days from when you received your order for a return to be accepted. After the seller has received your return, they'll contact Jane Customer Support directly to initiate your refund for the item(s) only. Jane won't refund shipping fees unless the item is damaged or incorrect. Return shipping costs are the Customer's responsibility unless the item is damaged or faulty.
When you file an issue with Route Protect for a lost, stolen, or damaged package, it'll be reviewed for approval for a refund within 1-2 business days. Note: When refunding an item, Route covers the exact price you paid for the item(s) minus any discounts. Shipping costs, the service fee, and taxes aren't included.
9. Does Jane Have Good Customer Support? How Do I Reach Them?
Live chat is available during business hours, Monday through Friday, 8 am to 4 pm Mountain time.