This post contains affiliate links which means if you click on a link and purchase an item, we will receive an affiliate commission at no extra cost to you.
Ticket Web Review 2019: Fees? Legit, Reliable or a Scam?
Ticket Web is an independent ticket seller that helps match people with an event perfect for them. They have tickets for a number of shows and events that are priced perfectly to the penny. TicketWeb is always transparent, letting customers know just what they're buying before they hit the checkout button. After reading more than 50 reviews, we can recommend TicketWeb US as a source for purchasing legit tickets for your next event.
Add your review
|
Read reviews and comments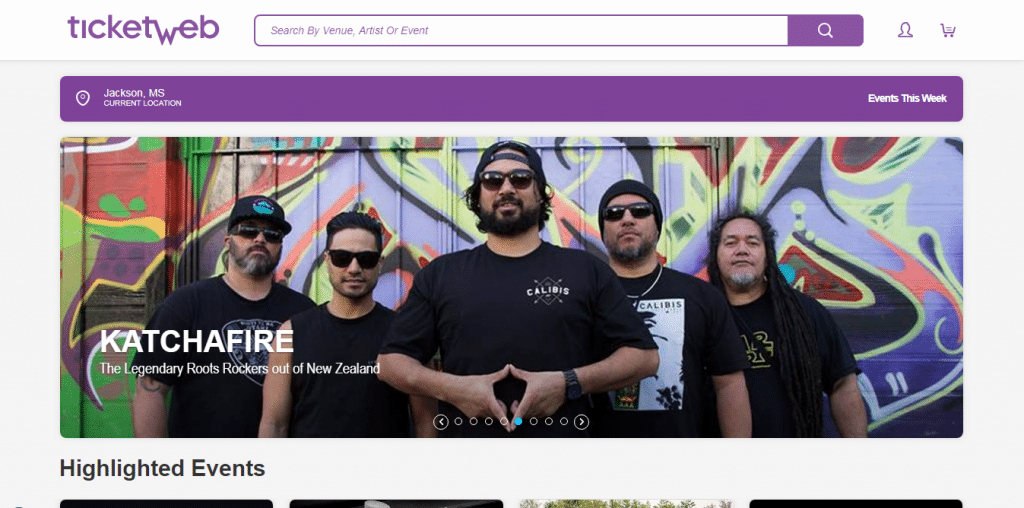 My Experience with Ticket Web
As a professional ticket buyer and seller, I've figured out the goods and bads of most ticket websites over the years. For example, I've come to find websites that I love using, being able to trust them at the top of my list. Whereas others have fallen flat, leaving me with more regrets than good experiences. Some of it is a trial and error process, but obviously, there are things we see from the beginning that can tell us whether or not a site is worth our time.
From my first interaction with TicketWeb, I have had a decent experience. A lot of TicketWeb screams "good website." For example, the homepage is vibrant. There is a moving banner, highlighted events. It's simple, yet colorful and inviting.
Unlike other ticket websites, TicketWeb doesn't seem to focus on the big events which can be both good and bad. On one hand, you have this huge access to events in genres outside of pop. On the other hand, pop obviously has bigger events than any other genre, so those are more likely the events more people will want to spend money on. Regardless, I think TicketWeb only tries to be TicketWeb and not a bigger site like Ticketmaster or Seat Geek, so it caters to its audience and no one else's. Their goal is to highlight alternative events, and they do that well.
A kind of hidden gem of TicketWeb is their category section in the "Features" bar of their homepage. I started looking at the highlighted events and saw that TicketWeb had a place for Featured Venues, Local Events, and Events under $20. Ticketweb is one of those websites that feels like it's just trying to get you to the music and not much else. They want you to have a good time at a good price, and that's a message that definitely shows itself through their website.
I chose to take a look at what events TicketWeb would offer me under $20. At first click, none of the events were anywhere near me. (In fact, they were on the other side of the country.) However, I was welcomed to filter my results through my city, state, or venue. There were a handful of events I could choose from, all mostly small events at the local bar/venue. If I were in a bigger city, this feature would be wonderful since it can be hard to keep track of what little venues are where. As someone who goes to a lot of events knows, these smaller events are sometimes the best.
When purchasing a ticket, TicketWeb doesn't redirect you to another page. The entire checkout process is done in a pop-up window where you can choose how many tickets you would like and what delivery method is best suited for you. For this particular event, I was offered Will Call or the option to print my tickets right then and there. The service fee on a $5 was $1.39. I could have used my Facebook account to checkout, but I chose to use a guest account. I had no issues doing so.
Before I finished checking out, TicketWeb let me know that I would need my ID and card used for purchase to pick up my tickets at Will Call.
TicketWeb does what they do well. They truly are catering to a particular audience and are not trying to pull the crowds of people who are looking to buy tickets to big events. TicketWeb has created a website that is welcoming and beyond easy to use. TicketWeb is for those of us who like to plan ahead and for those of us who like last minute plans. I can see myself using TicketWeb in the future, professionally and personally.
Pros:
Prices are transparent, open and reliable
Because you're buying from the box office there aren't any scam or pricing concerns
Helps you find new events in your area!
Cons:
The website could be easier to navigate
What Are Ticket Web's Service Fees:
Ticket Web tends to have reasonable checkout fees.
"TicketWeb is the industry's best-in-class event ticketing, marketing and management solution."
About WebsiteReviews
If you're looking for the best online reviews for specific websites like Ticket Web then you've come to the right place. We do comprehensive breakdowns of whether certain companies are legit, trustworthy, reliable or are pure scams. We often frequently feature coupon or promo codes so that you can get the biggest possible discounts when making your online purchase. It's rare that websites like Ticket Web are pure scams but if they are then we'll let you know and if they aren't we'll make sure to detail why they are safe, legit and trustworthy to purchase from. Happy shopping!