SeatGeek vs. Gametime vs. StubHub – Fees & Comparison When Buying Last Minute Tickets
This post contains affiliate links which means if you click on a link and purchase an item, we will receive an affiliate commission at no extra cost to you.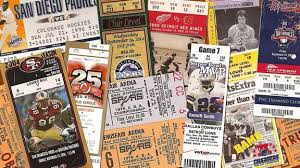 Quick Summary: StubHub tends to have the lowest fees, prices and best selection so we strongly recommend it over Gametime and SeatGeek.
StubHub – StubHub, owned by eBay, is the most prominent peer-to-peer reseller, has the largest ticket inventory, and tends to have the lowest prices. It's the #1 ticket selling website in the U.S.
SeatGeek – SeatGeek is a ticket aggregator (think Orbitz for tickets) that shows you all of the tickets available from other smaller ticket resellers. SeatGeek tends to have solid prices and decent selection.
Gametime – Gametime is a ticket platform that is mobile only and specifically focused on buying and selling last minute tickets. They don't have any hidden fees but the ticket selection is very limited.

StubHub
We recommend StubHub because it tends to have much lower prices and a better selection of tickets.